During my recent expedition to our nation's capitol, I had the solemn task of visiting Arlington National Cemetery and spending a few moments at the gravesite of a great uncle. Thomas C. Hart first came to my attention when I mentioned to my aging mother many years ago that I was starting research into our family history. She had almost never mentioned my father's side of the family. My father, Thomas E. Hart, I had discovered, was born in 1913 to a painter and interior decorator who lived in Indianapolis. My grandfather posessed my name or I should say, I was named after my grandfather – George Edward Hart – who was descended from William Hart, a farmer in Cass County, Indiana. That family had left Michigan in the 1870's to settle in northern Indiana. That clue was provided by the 1870 census.
My mother unwittingly provided me with a one sentence entry to a great genealogical tapestry. When my parents were married in 1944 (it only lasted three years), my grandfather mentioned to my mother that a close relative, his uncle, was a US Senator from the Michigan side of the family. She also stated once while I was struggling to pay my tuition at college that she regretted not staying in touch with my father's family as they would have paid for my education. Apparently, she cut off all contact after the divorce in 1948 when I was just three years old. My grandfather and his wife, Irene Trueman Hart, both supposedly died in 1948 although I could find no evidence of my grandfather's demise.
A detailed search of the Michigan census located Thomas Charles Hart and I traced his life from his eastern Michigan roots to the US Naval Academy and a long military career. He was wounded in the Spanish American War of 1898, held a minor command in WW 1, and later joined the fledgling Submarine Service where he excelled and in the 1930's as a Navy Captain was appointed commandant of the US Naval Academy. In the late 1930's, he reached his zenith in military circles as Commander-in-Chief of the Southeast Asian Fleet.
As the story goes, Admiral Hart was given a top secret order to provoke the Japanese into attacking his small fleet. He resisted as he knew his collection of antiquated warships would prove no match for the strong, modern Japanese Navy.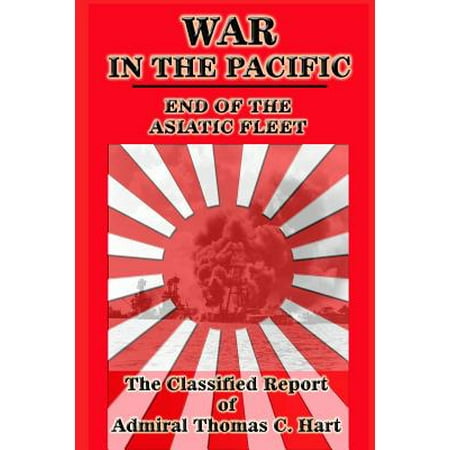 Senior officers do not buck orders from the chief executive no matter how ridiculous they may seem, and within a week, Admiral Hart was transferred to the Naval Appropriations Group in Washington, DC, a notorious retirement ground for aging Naval admirals. The Southeast Asian Fleet later was disbanded and merged into a joint allied effort which was destroyed in the Japanese advance after Pearl Harbor. Admiral Hart, with his four stars, retired in the mid-forties and was appointed after the war by President Truman to prepare the formal investigation of the Pear Harbor attack. He later was appointed as a US Senator from Connecticut bringing me full circle from my mother's original comment.
At Arlington, I had no trouble locating my Great Uncle's gravesite in Section Eight. I wondered how my life would have been different had I known about "Tommy" as a child. Would I have accepted an appointment to Annapolis as most assuredly I would have received with such a prominent benefactor? Would I have become a naval aviator? Would I have survived a Vietnam tour? I do not regret the paths I took in ignorance of my extended family; but, it is interesting to speculate on how actions taken by others decades ago, affect one's future life directions
Good-bye "Uncle Tommy"! I t would have been my pleasure to have known you!